Reimagining a Go-To-Market Strategy
Imagine360 is a newly formed health insurance provider that is an alternative to traditional PPOs. The company needed to launch its new brand to the market and quickly get digital assets and marketing campaigns in place to build awareness and drive sales leads with both employers and their insurance brokers.
Strategic Messaging

Website Development

Digital Strategy

Content Marketing

Campaign Development and Management

Sales and Marketing Alignment

CRM Integration and Management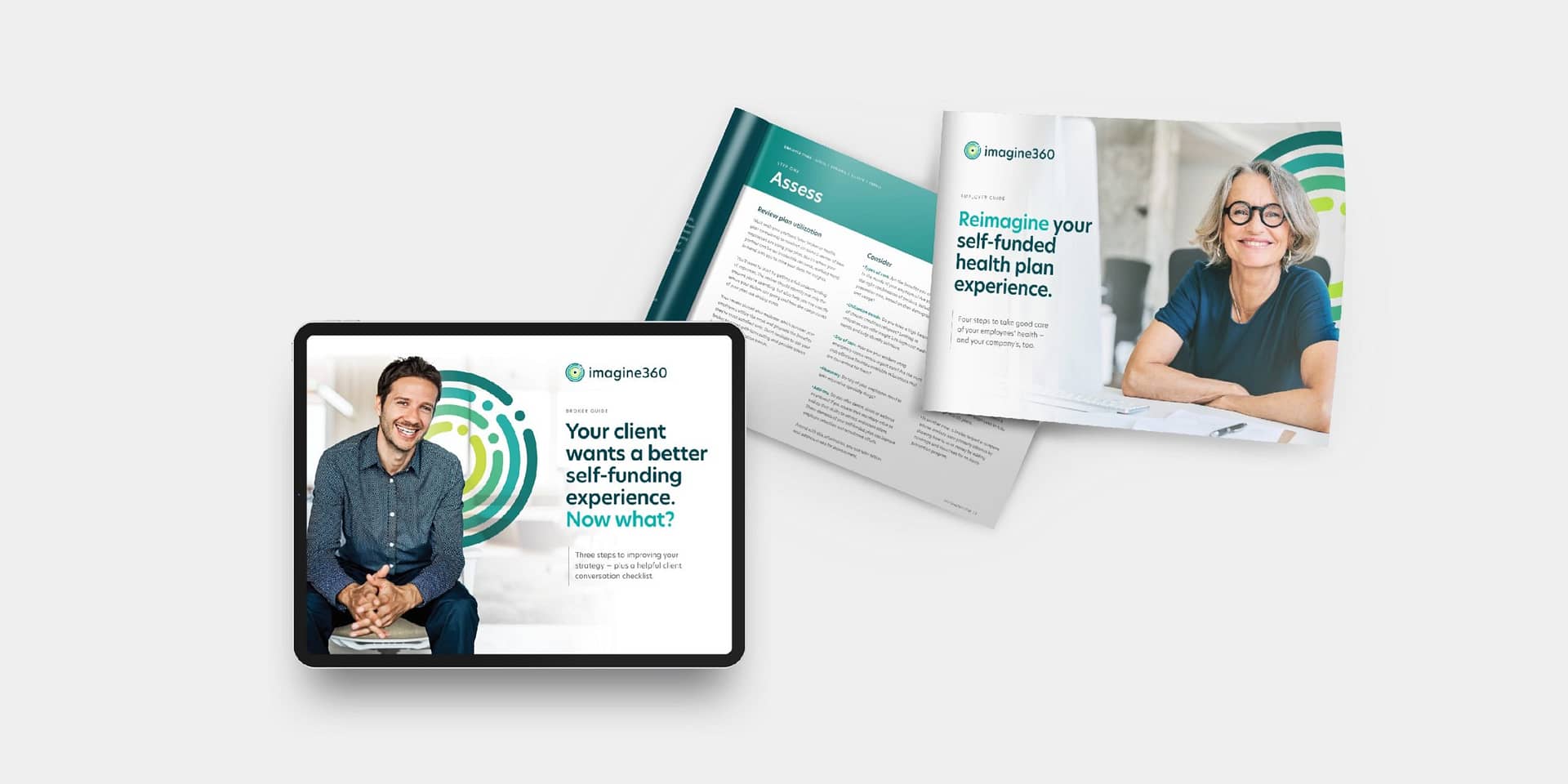 Imagine360 needed to create a marketing engine that generated awareness, leads and sales — in the most efficient way possible. So we took a two-pronged approach that included both broad-based demand generation and ABM-based lead generation to specific verticals.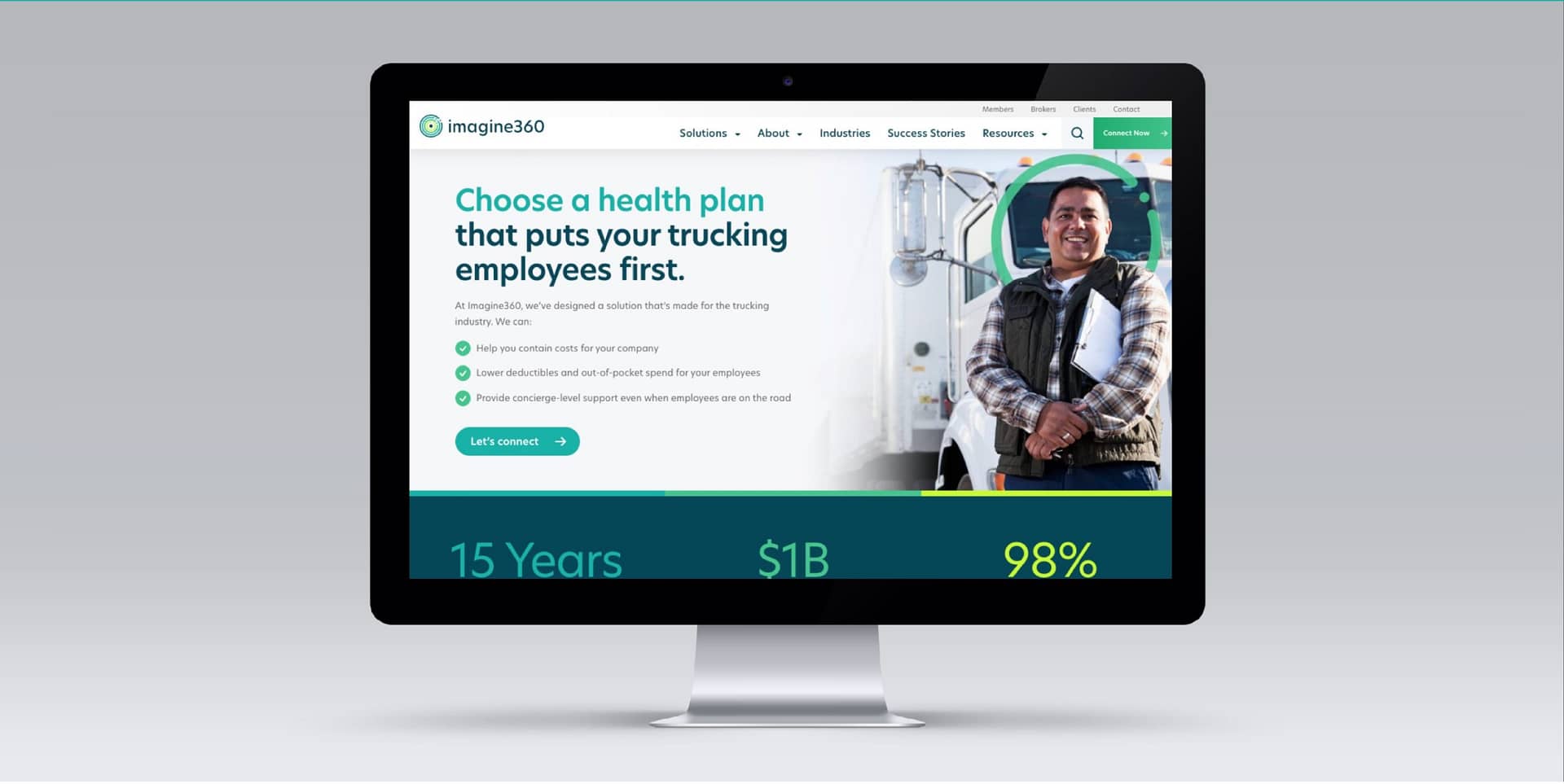 "AvreaFoster is the first agency I've worked with that I consider a true strategic partner. They jumped into the weeds and learned our complex business and as a result, they have contributed to our growth in big, impactful ways. Their creative team is top notch and the quality of their work is excellent."
KATHY HEBLING | VICE PRESIDENT, MARKETING, IMAGINE360
Using ads and landing pages with targeted language that spoke to specific vertical pain points, Imagine360 was able to connect with the right prospects on the right channels at the right time —and strategically move buyers through the sales journey from awareness to action.
Since the campaigns have launched, Imagine360 has experienced a significant increase in marketing engagement across the board — from web traffic to content downloads. More importantly, marketing has contributed to the bottom line with an increase in qualified sales leads and deals closed.
reduction in sales cycle length
Reimagining a Go-To-Market Strategy