 A Digital Strategy to Drive Sales
ELAP Services is the pioneer of a revolutionary approach to health insurance that results in significant cost savings for its clients called reference-based pricing. For the first 10 years of business, the company grew organically through referrals and word of mouth. To accelerate growth and reach new customers, ELAP needed to enhance its digital presence and content strategy.
Strategic Messaging
Website Development
Content Marketing
Digital Outreach
Account-Based Marketing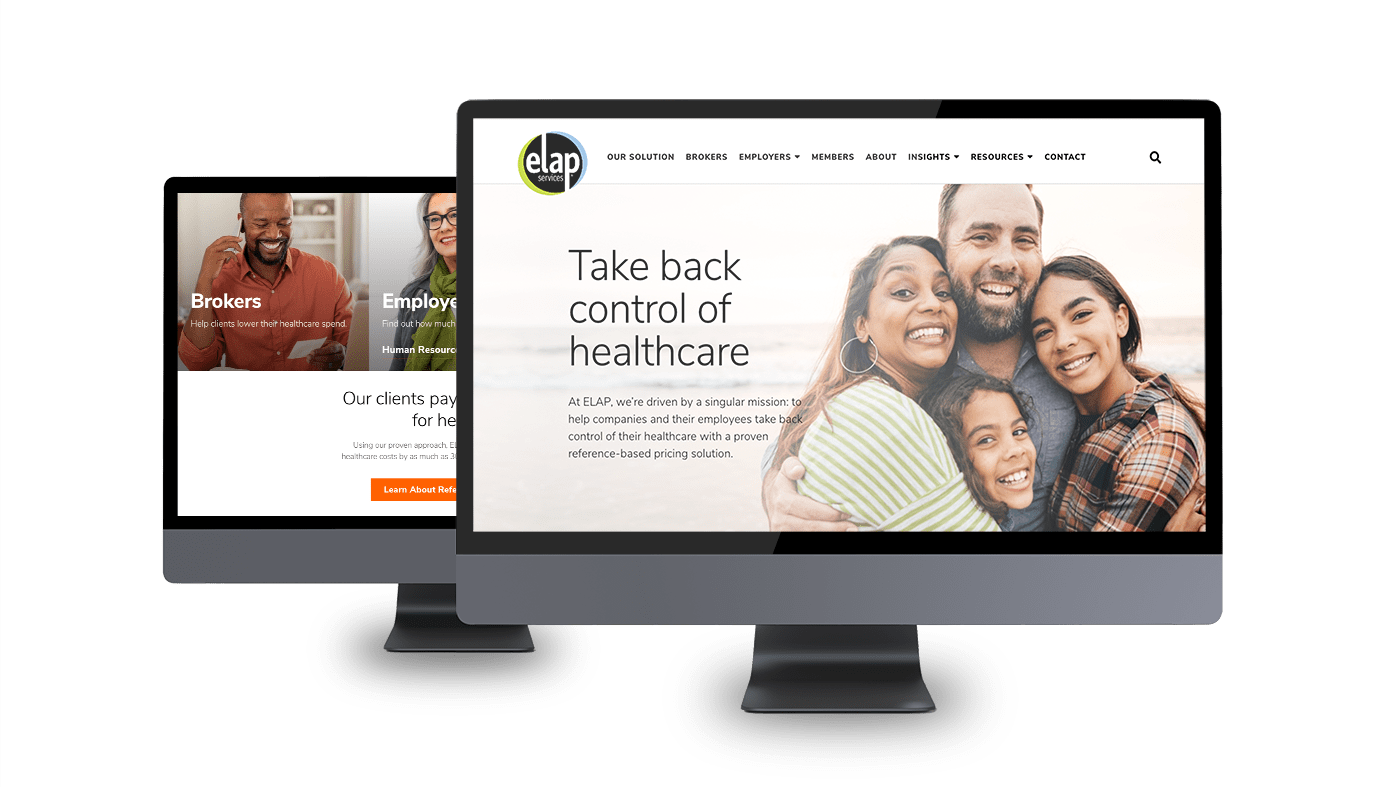 The ELAP customer journey is complex and involves varying levels of education across multiple decision-makers: brokers, owners and HR professionals. To reach these unique audiences, AvreaFoster created a multilayered digital journey with targeted content that moves prospects from awareness to evaluation to action.
Potential Sales Leads per Month
Digital Impressions in Six Months
Increase in performance for bottom-of-the-funnel tactics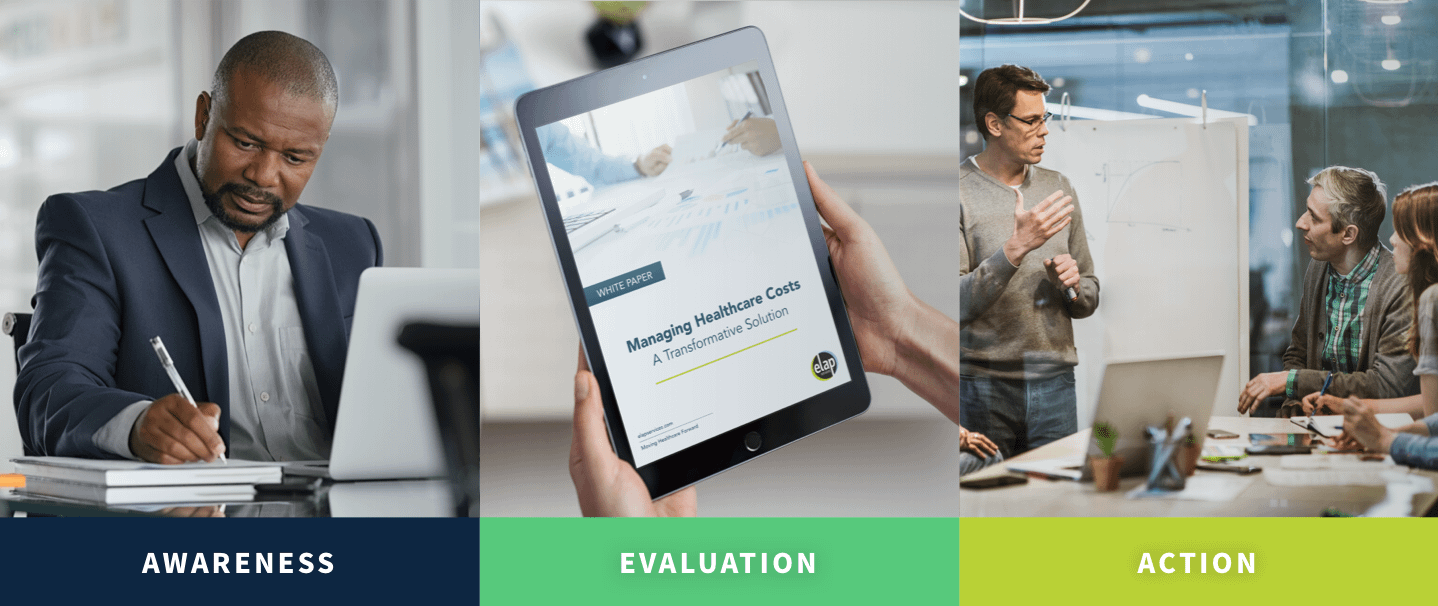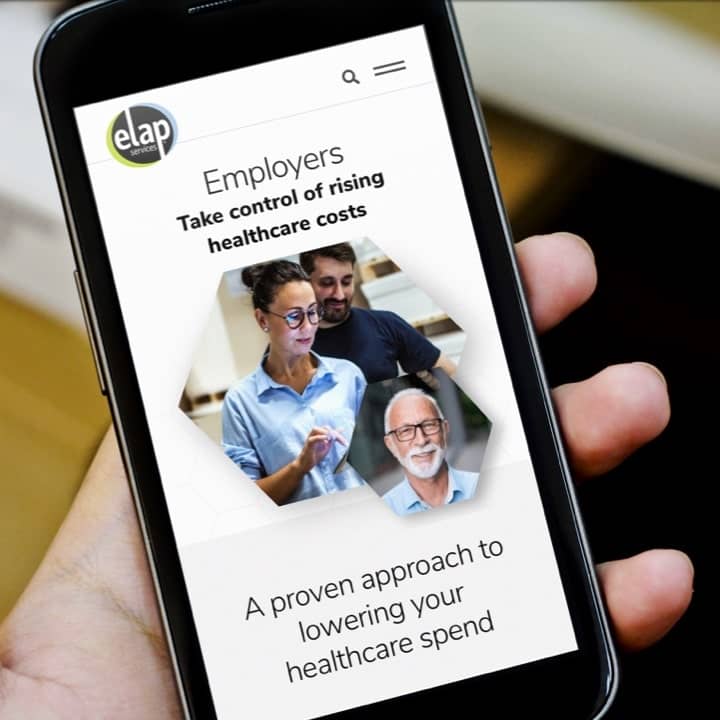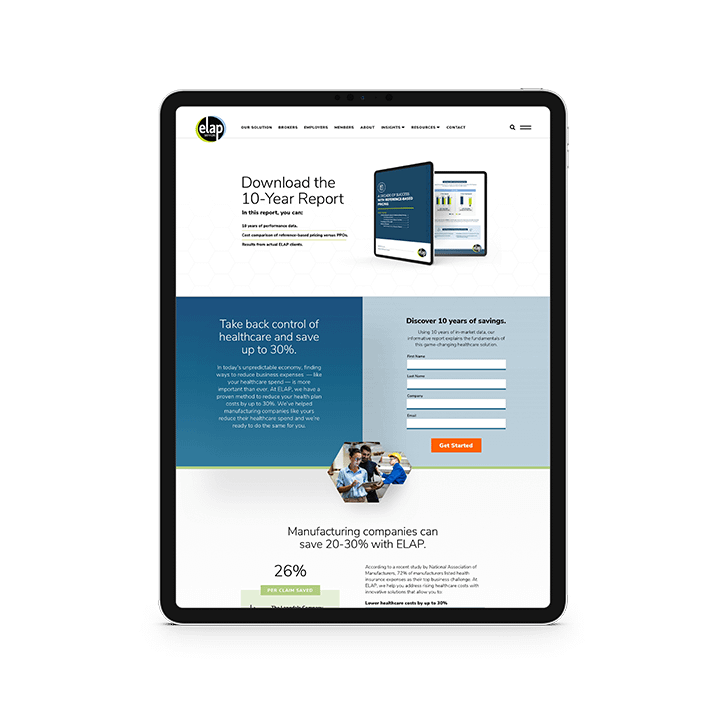 "We were able to break down the silos between marketing and sales and create digital campaigns that efficiently moved prospects through the sales journey, from MQL to SQL."
Kathy Hebling | Senior Director of Marketing, ELAP Services
With a newly developed persona-based website in place, AvreaFoster created a robust content strategy for ELAP complete with white papers, e-books, webinars, campaign landing pages and email nurture campaigns, all designed to educate prospects wherever they were in the sales funnel. The content was then promoted to specific audiences and industries with targeted digital marketing campaigns on Google, LinkedIn and Facebook.
Today, digital marketing is the engine that helps drive ELAP sales. Each month, 25+ leads are attributed to the company's marketing efforts with new content regularly added to the mix. To help close deals, account-based marketing (ABM) campaigns were implemented to micro-target prospects during the final decision-making phase. Together, these digital-first tactics have aligned  sales and marketing teams and helped ELAP grow market share.
A Digital Strategy to Drive Sales