Disrupting the Pharmaceutical Value Chain
Skyrocketing drug prices, poor health outcomes and frustrating patient experiences call for innovation within the healthcare industry. WithMe Health took the lead as a modern replacement for pharmacy benefit managers (PBMs). But first, the company needed a name, a path to identifying and articulating its key messages and, of course, a memorable brand identity.
Company Naming
Strategic Messaging
Brand Identity
Sales Tools
Website
Launch Materials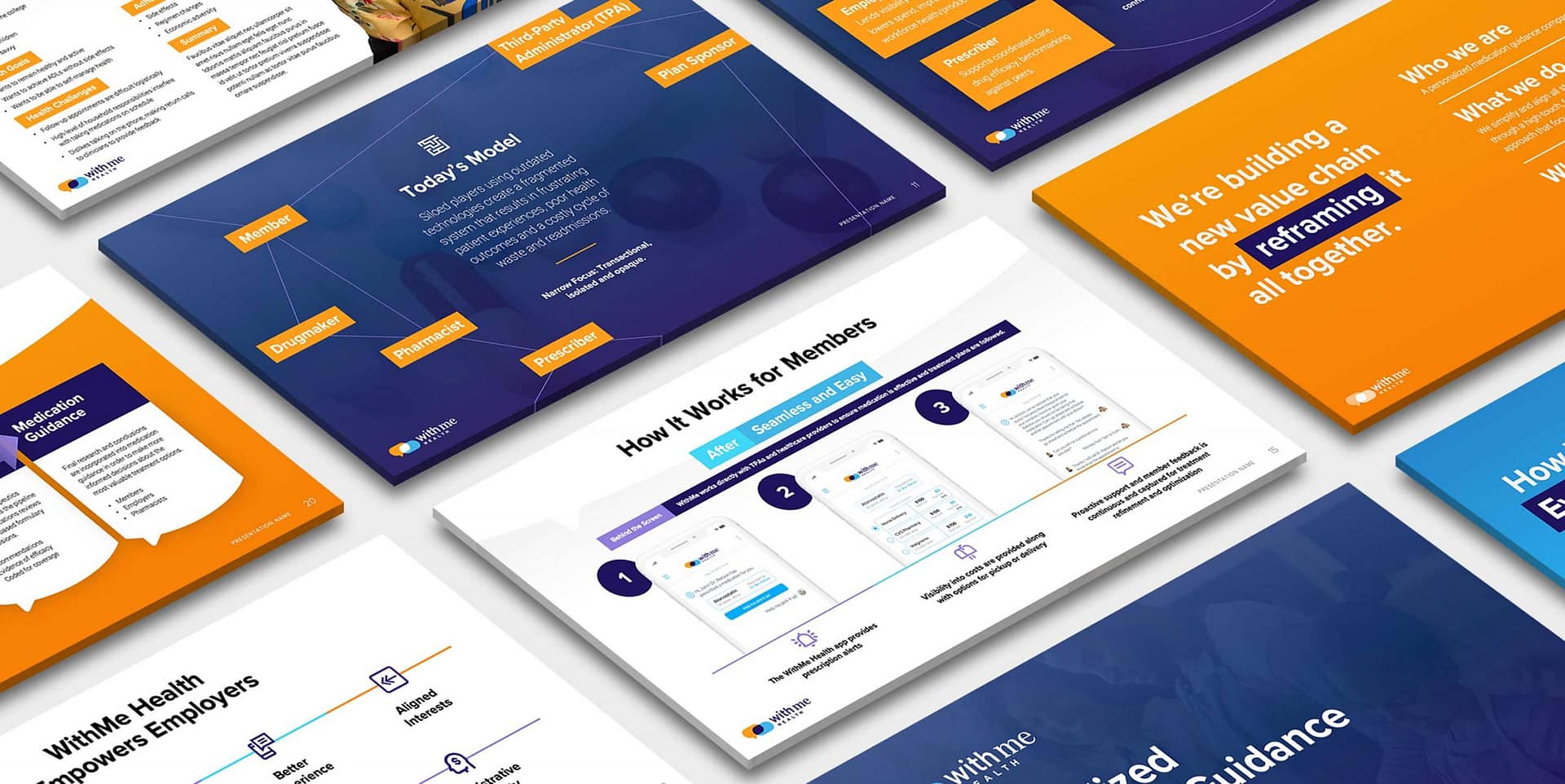 Unlike PBMs, WithMe is focused on people first, proactively engaging members through its mobile app designed to improve medication adherence, elevate health outcomes and lower costs. Having set on a new category of "personalized medication guidance," we focused on a name and brand identity that would convey WithMe's more personal, always-there approach.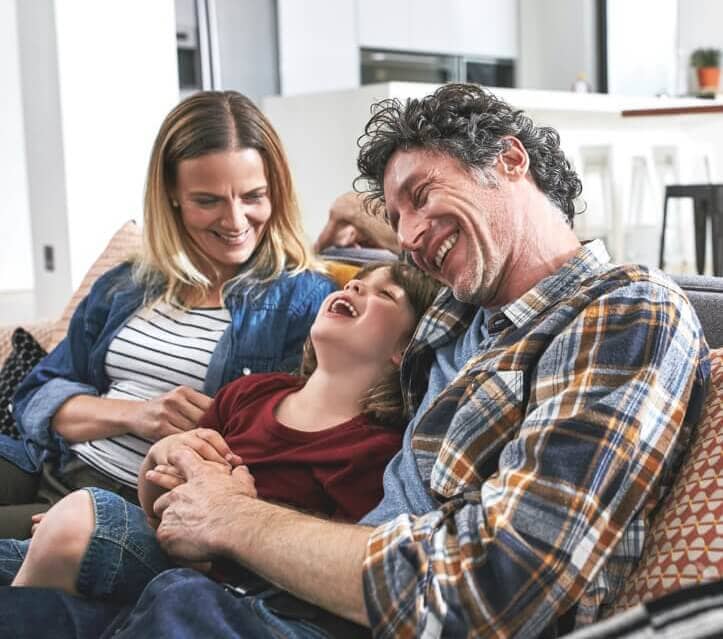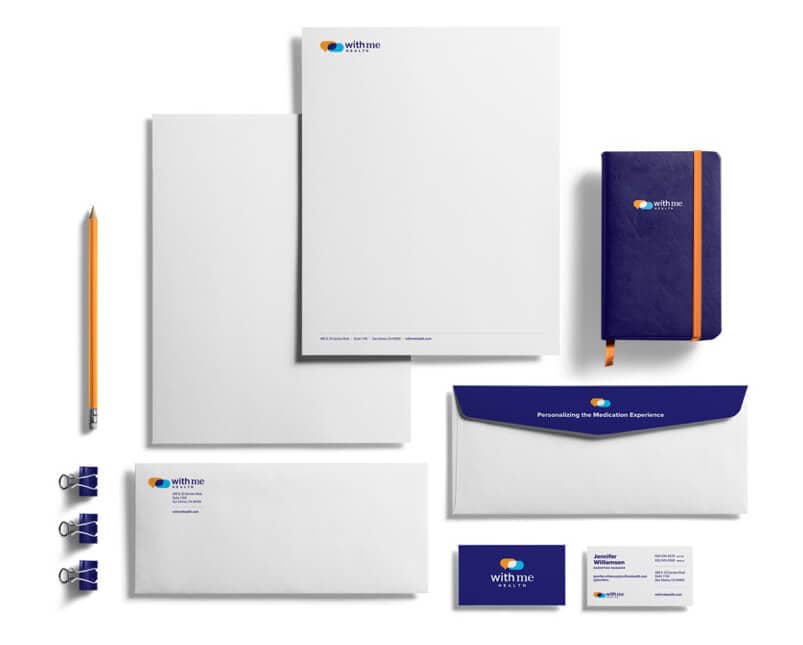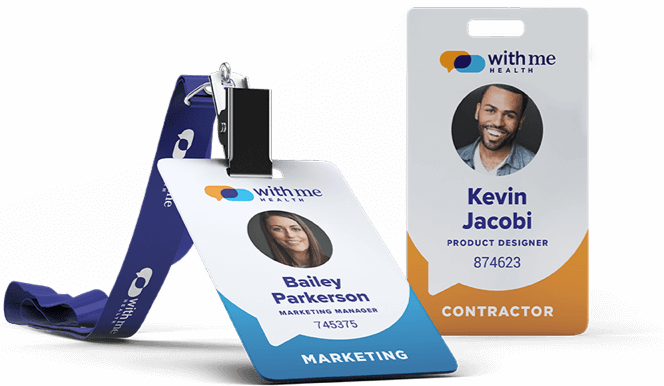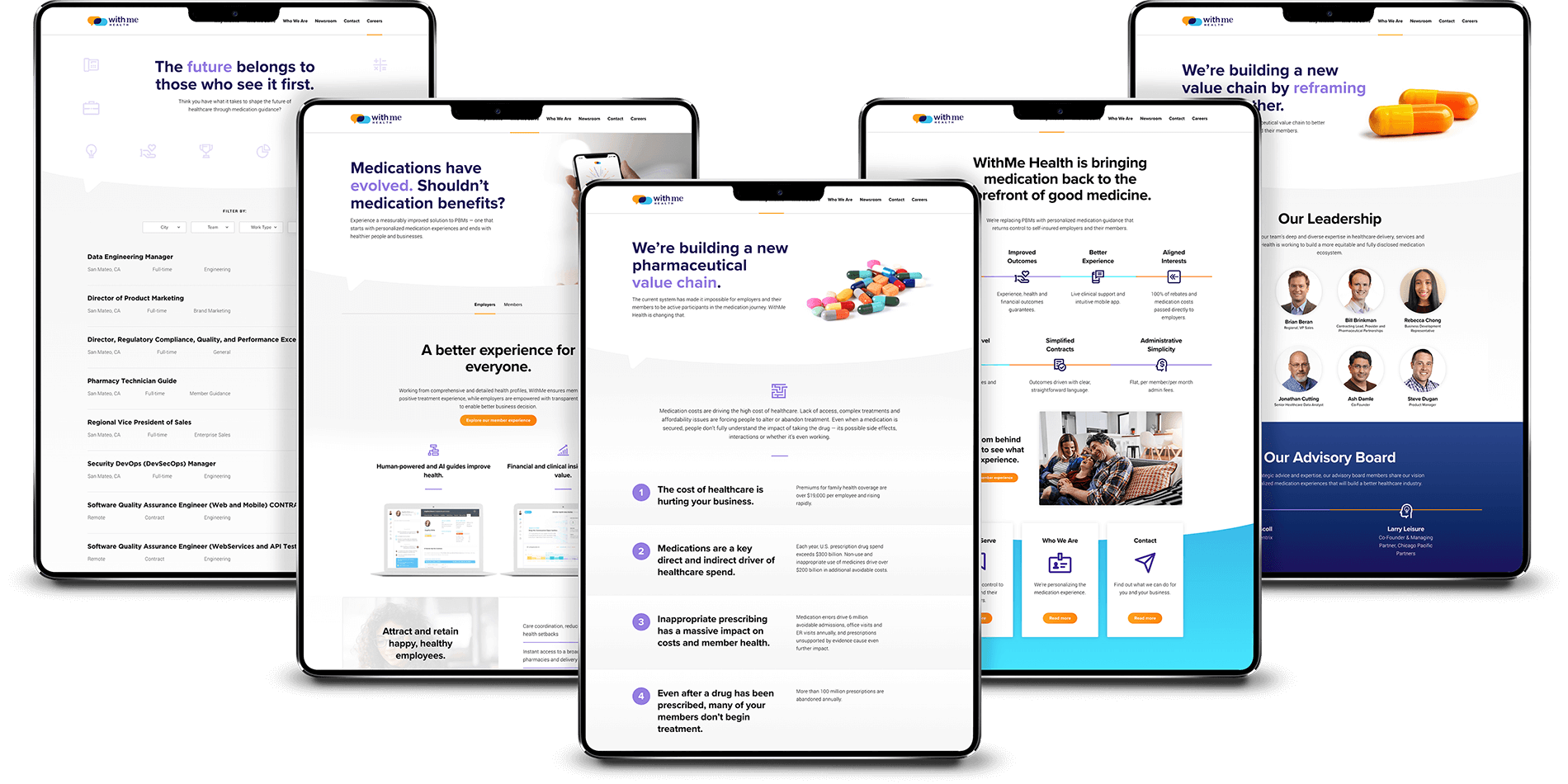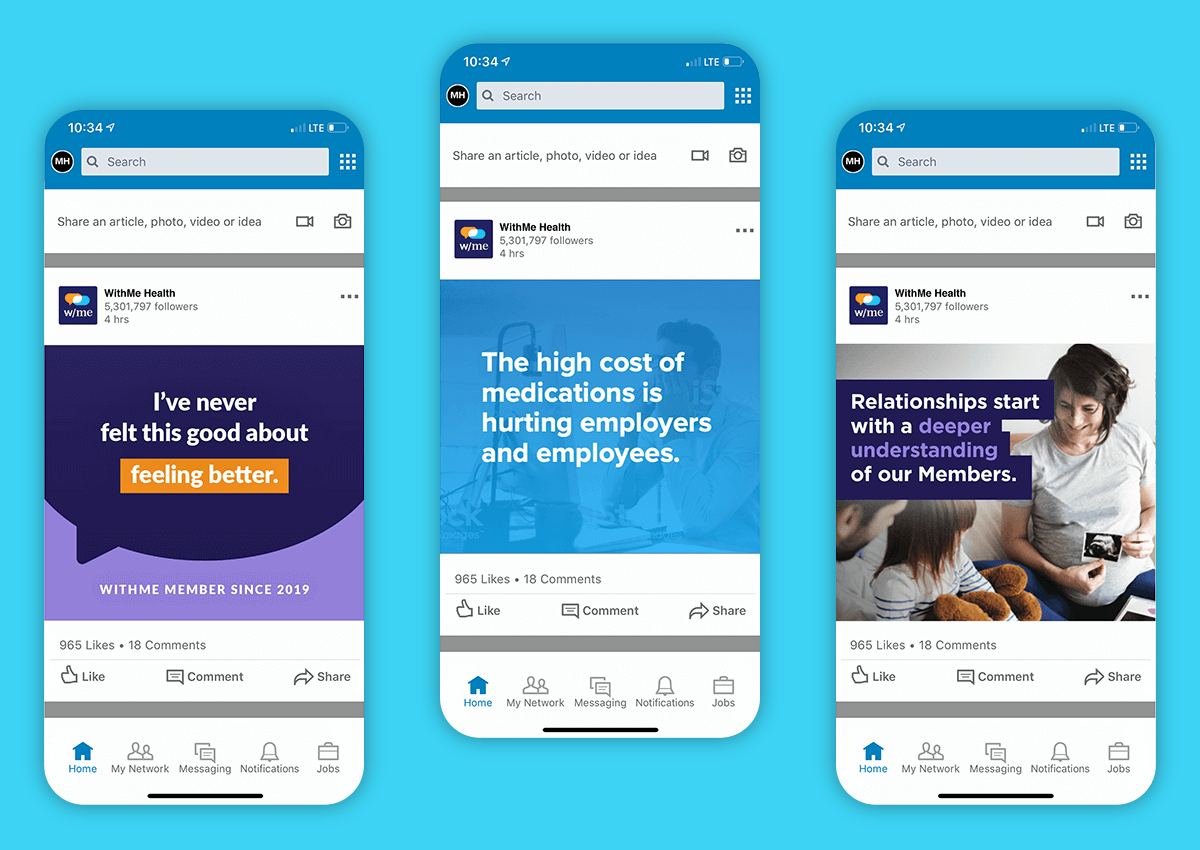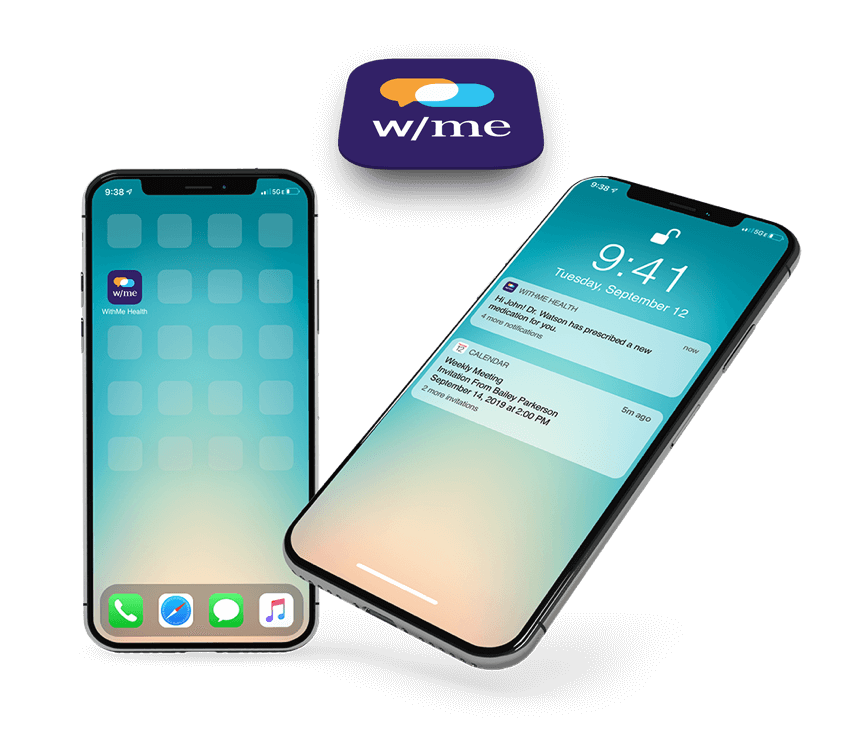 With a name, brand look and key messaging that appealed to members, providers, pharmacists and employers, we developed sales enablement tools, a launch website to capture media and potential applicants, followed by a broader, long-term website.
WithMe's marketing materials stand out in the over-crowded healthcare arena, helping to quickly drive qualified job applicants and attract media attention. Today, with an impressive client roster and a healthy round of financing, WithMe is well positioned to guide the future of healthcare.
Disrupting the Pharmaceutical Value Chain