Building a Culture of Safety
As one of the world's largest engineering and construction companies, Fluor builds the most complex structures on the planet. In its 100+ year history, workplace safety has always played a role in the company's success. In order to further strengthen that commitment, the company sought to revamp the identity and messaging of its global safety program.
Brand Development
Strategic Messaging
High-Impact Design
Sales Tools
Video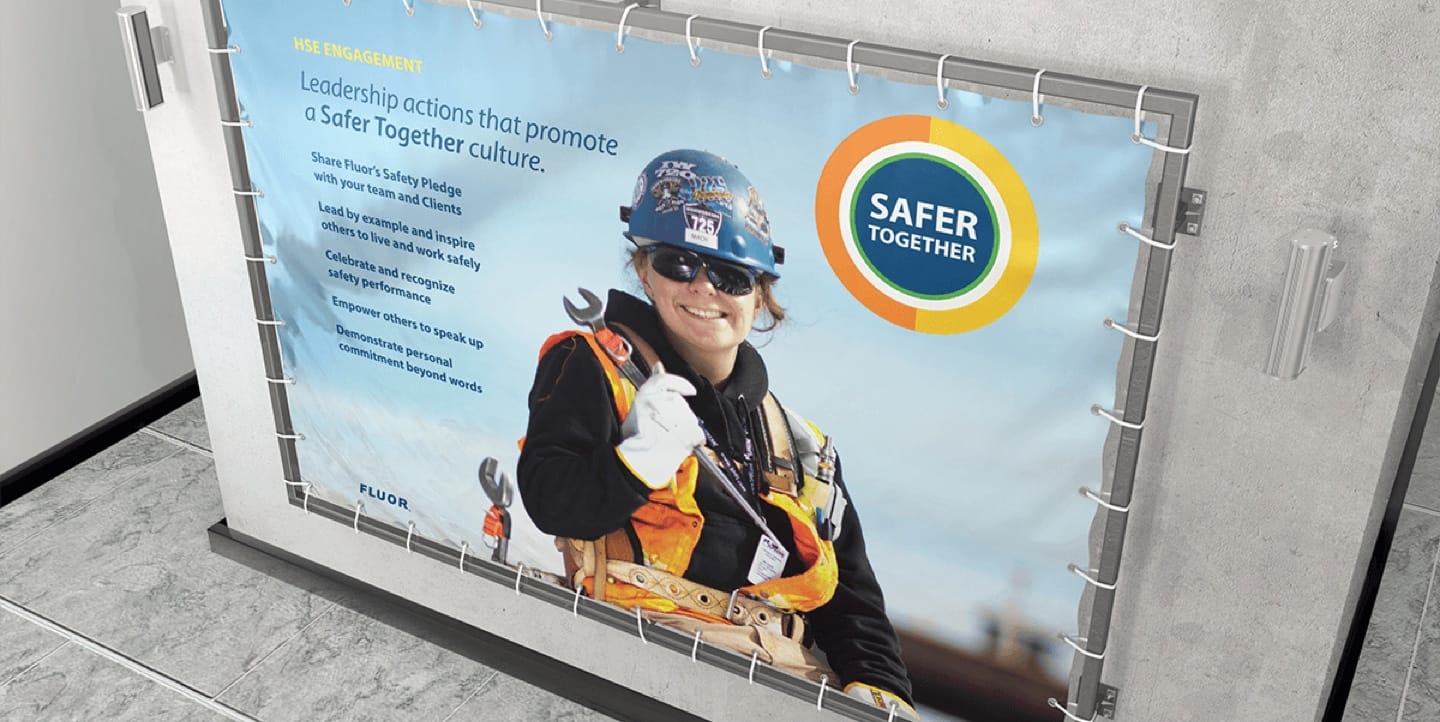 While many construction companies have safety initiatives, they are often seen as ancillary efforts. The concept of safety for Fluor needed to be positioned as integral to the very existence of the Fluor brand. Caring for each other's safety is not optional when working at Fluor.

"At Fluor, safety is so much more than a program. It's a way of life. AvreaFoster understood that. They worked with our global team to create engaging brand positioning and identity that perfectly captures the collaborative spirit of safety at Fluor and inspires our employees worldwide."
MARC VAN HEYNINGEN | VP OF HEALTH, SAFETY AND ENVIRONMENT, FLUOR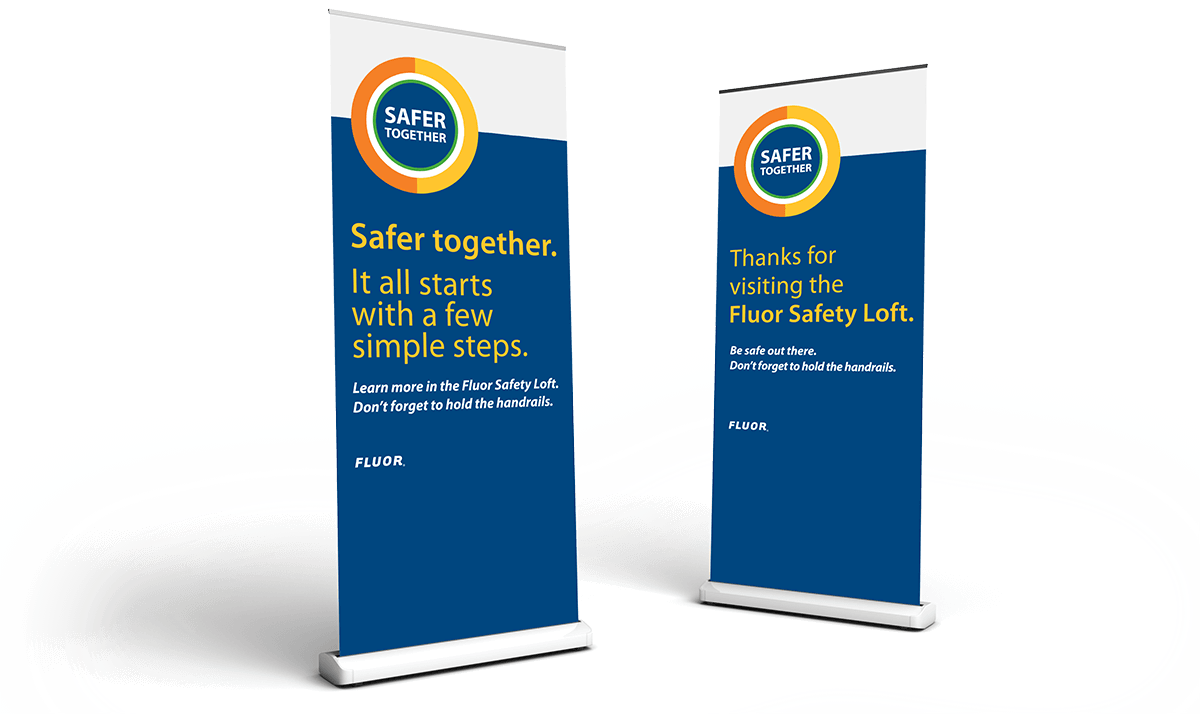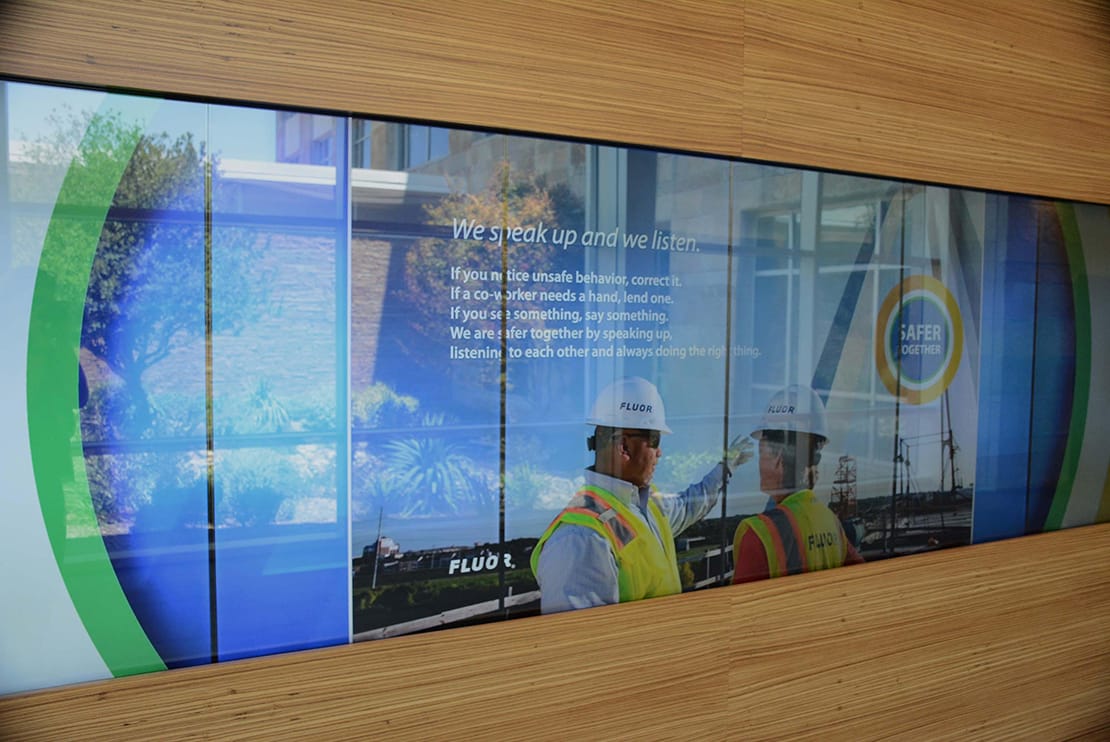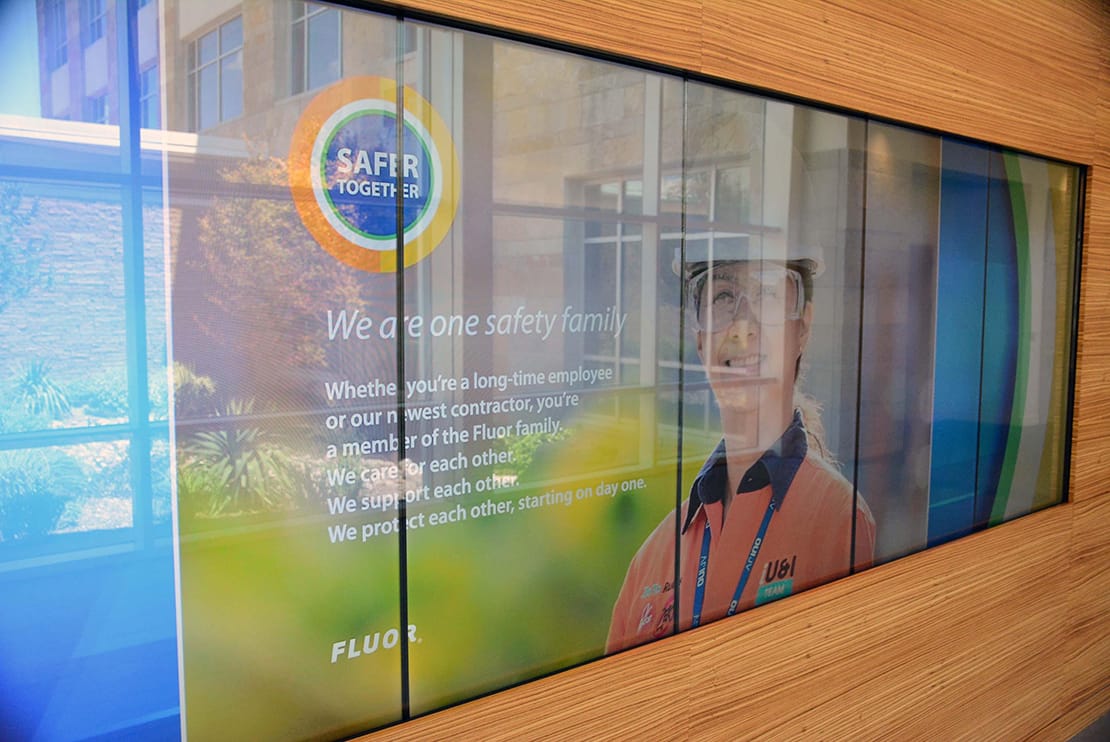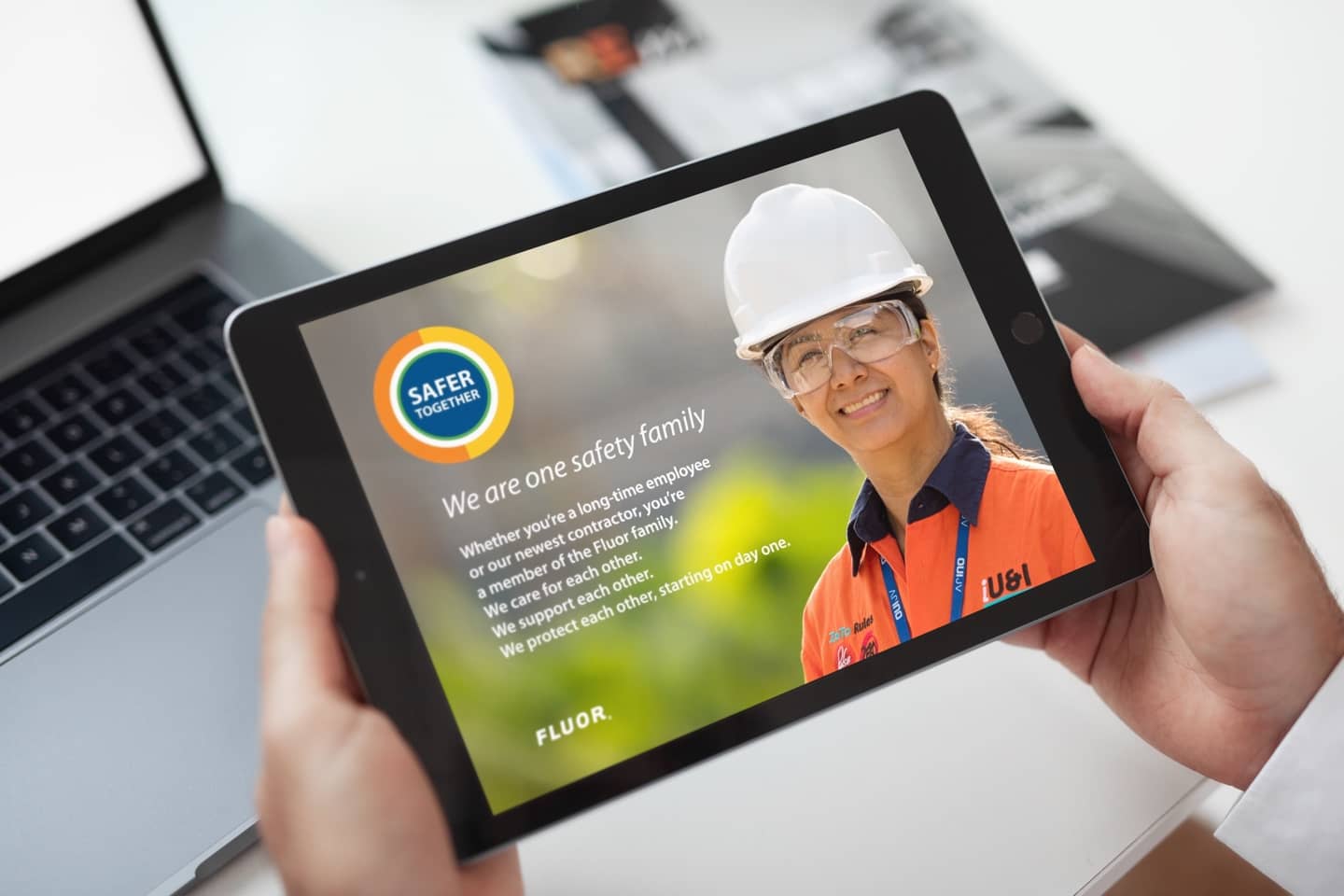 The Fluor: Safer Together theme was created with an identity expressed through the program's badge. Simple yet colorful, the Safer Together badge is easily applied across all aspects of the Fluor environment, from uniforms and helmets to signage, posters, presentations and more. Additionally, an inspiring "Safety Pledge" was developed to articulate the company's ongoing commitment to safety.
Building a Culture of Safety