Branding Newly Merged and Acquired Companies
The right business merger or acquisition has the potential to bolster your company's capabilities, expand its market reach and raise shareholder value.
It's benefits like these that keep some leaders focused on the quantifiable aspects of an acquisition, such as financial models and tax implications. But the promise of profit can be lost within the first 100 days if integration planning fails to include a brand and communications strategy.
Change can drive the worst assumptions in clients and employees, especially when deals are done in secret and take stakeholders by surprise. Managing internal and external communications and establishing a unified brand message that aligns with the company's business strategy is critical for post-acquisition success. It's about more than adding a new service to your company's portfolio or going after a new type of buyer, it's about incorporating all the best aspects of the acquired company into yours, from its products and processes to its culture and clients. This takes diligence, insight and unbiased perspective.
As you plan for a successful integration, consider how these three strategies might lend clarity and guidance to your organization.
Solidifying the Brand Architecture
While acquisitions can be a great way to grow the business, they can create a confusing organizational structure of brands, products and services. A clear, intuitive brand architecture brings your range of offerings into focus, allowing for improved cross-promotion and more control over how the business is perceived. Gaining alignment on naming and design of sub-brands or divisions takes time, but the benefits are worth it, including:
Internal clarity, improved cross-selling and customer awareness.
More efficient use of marketing dollars.
Flexibility and ease to add more products and services in the future.
Creating Messaging for Key Stakeholders
Crisp articulation of the strategic rationale forms the basis of multiple communications tailored to employees, customers, vendors and other stakeholders. These all reflect the main goal: to ensure that the right messages are communicated consistently. To set the stage, a messaging platform should be created that includes:
The company's strategic rationale on the acquisition and vision for integration.
Segmented messaging for all stakeholders, addressing key benefits and changes.
A structured communications plan establishing timing and channels for each audience.
Engaging Employees in Your New Vision
This is a time when competitors go after your customers and when top talent may be considering leaving the company. Engaging employees through thoughtfully designed campaigns can reduce your risk of losing both parties. While there are many different ways to launch an internal communications campaign, the right one should result in:
Unifying company culture, aligning employees around a relevant theme or rally cry.
Educating and elevating excitement about the changes to come.
Strengthening employer-employee trust through transparency.
The Big Idea: The New M&A Playbook, Harvard Business Review, March, 2011
Ready to solve your next marketing and communication challenge?
There are many reasons why the failure rate for acquisition falls between 70 and 90% — meaning companies aren't seeing the value they expected post transition — and lack of brand planning and communicating is often at the top.1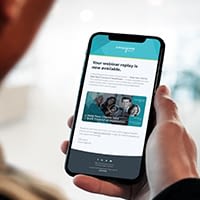 Reimaging the Digital Journey
See how we helped this healthcare innovator evolve their brand after a merger.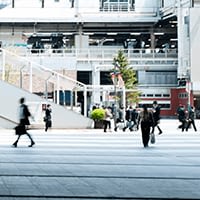 Managing a Brand During an M&A
Discover additional strategies to evolve your brand during this inflection point.
Want to learn more about AvreaFoster?
Explore the links below.