Competing for New Audiences
Dynamic markets and changes in today's corporate environment — from tech innovations to globalization — create opportunities for mature businesses to expand their customer base.
Competing for these new audiences requires a shift in a company's current approach to the market, changing its messaging, sales strategy and perhaps even its brand. And while leadership may be aligned on the opportunity and excited by the prospect of attracting a new audience, consider this: 70% of change management plans fail.1  The reason — from our perspective — is often due to the company's history of success. There's a mentality that what worked for one audience will work for the next. Bringing in an outside perspective helps to shed light on roadblocks as much as it does to pave a path forward.
As you think about how your company might compete for new audiences, consider how these three strategies might impact your success.
Many business leaders worry about losing brand equity if they modify their brand identity or core messaging. It's a relevant concern and one we dig into during our Discovery phase. AvreaFoster gains clarity around questions like:
Will the new audience know the brand or be positively influenced by it?
Will knowledge of the brand actually work against believability for this audience? In other words, if the brand is known for X, will buyers believe it can now do Y?
Are there misperceptions within the marketplace that the new brand needs to overcome?
Developing Targeted Messaging
New audiences bring with them new decision-makers with increasingly complex challenges and objections, especially for B2B brands. Too often businesses fail to understand the nuanced messaging required for each unique stakeholder, including between buyer types. AvreaFoster closely collaborate with clients to develop a persona-based messaging platform that helps to:
Tailor communications to each audience more effectively.
Empower your sales team and drive customer experience design.
Make the right channel investments and build an effective content strategy.
Reengineering Your Website's User Experience (UX).
Designing a website's UX is a science based on observation, experimentation and data. While there are hundreds of UX best practices based on decades of research, it's also important to incorporate specific insights on your new audience. AvreaFoster combines all this knowledge and any learnings from a website audit to deliver:
A refined information architecture and possible audience segmentation strategy.
Opportunities for lead generation.
Paths to improve audience engagement and perception of the brand.
How to Double the Odds That Your Change Program Will Succeed, McKinsey & Co., Aug. 2019
You thought this was complex? Try stepping into a brand transition post acquisition.
There are multiple strategies to consider when competing for new audiences, and we've spent 26 years learning which are the most important, especially for B2B businesses with complex offerings.

Signs of an Evolving Brand
See how this franchise leader shifted its focus to a new business audience.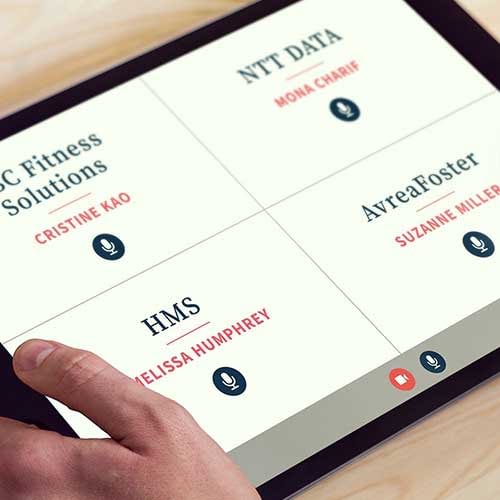 Evolution of Sales and Marketing
Discover the challenges of today's sales and marketing leaders.
Want to learn more about AvreaFoster?
Explore the links below.